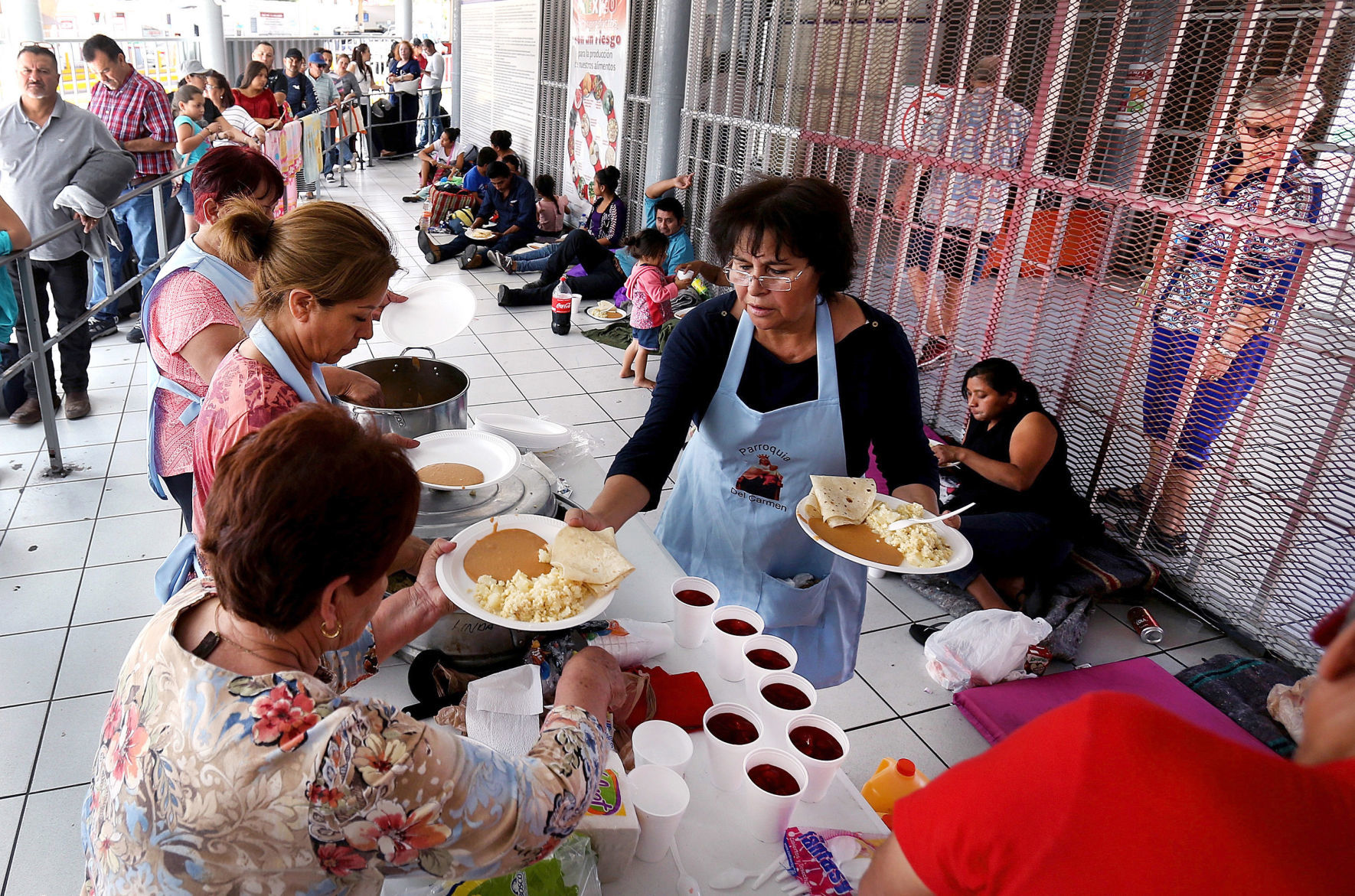 Nogales, Sonora, is not in a position to take in more Central American asylum seekers for extended periods as they wait for their U.S. immigration cases to go through the system, advocates and officials said.
Neither are other Mexican border communities, they said.
"I don't think there's any border city that right now has either sufficient resources or the preparation to house these people for an extended period of time," said Jorge Jauregui, city manager of Nogales, Sonora.
The mayor's directive is to assist those who are coming through or being deported through the city, he said.
"We have resources and plans to assist in times of an emergency, but we would have to reach out for help to our partners in the state and federal government," he said.
On Thursday, the U.S. Department of Homeland Security announced a new policy that would involve sending back to Mexico Central American asylum seekers while their immigration cases are pending. Under the Migrant Protection Protocols, unaccompanied minors and others deemed to belong to vulnerable groups, or who can show they face persecution or torture in Mexico, would be exempt.
Currently, many of the Central American families who arrive at a port of entry or who turn themselves in to Border Patrol agents are vetted and released with a notice to appear before an immigration official. That's usually at a place where they have a friend or relative already in the country, but it may be years before they see a judge and their cases are resolved.
The government says many of these families are taking advantage of what it calls loopholes, laws that limit the time a child may be in detention to 20 days, and the lack of detention space for families.
Representatives from the Mexican government said during a news conference Friday that the U.S. would send back up to 20 people a day starting at the San Ysidro Port of Entry in California, with the idea that the policy would be gradually expanded to the rest of the border.
"The Mexican government does not agree with the unilateral measure implemented by the U.S. government," said Roberto Velasco, spokesman for the Mexican Foreign Ministry. "Nonetheless, in line with our new migration policy, we reiterate our commitment to migrants and to human rights."
Mexico will issue temporary humanitarian permits but will not accept unaccompanied minors or people who've been denied and are appealing their asylum claim or those with serious health problems, he said.
The real solution, he said, is to invest in the migrants' countries of origin. "Migration should be a choice, not a necessity," he added, echoing a message Mexico's newly elected president, Andrés Manuel López Obrado, has reiterated, including at a rally in Nogales.
There's not a lot of information about how the new plan, initially discussed in December, will be implemented. Neither Salvadoran nor Guatemalan consulate officials in Tucson had received any official notification from their governments about specific protocols, they said Friday.