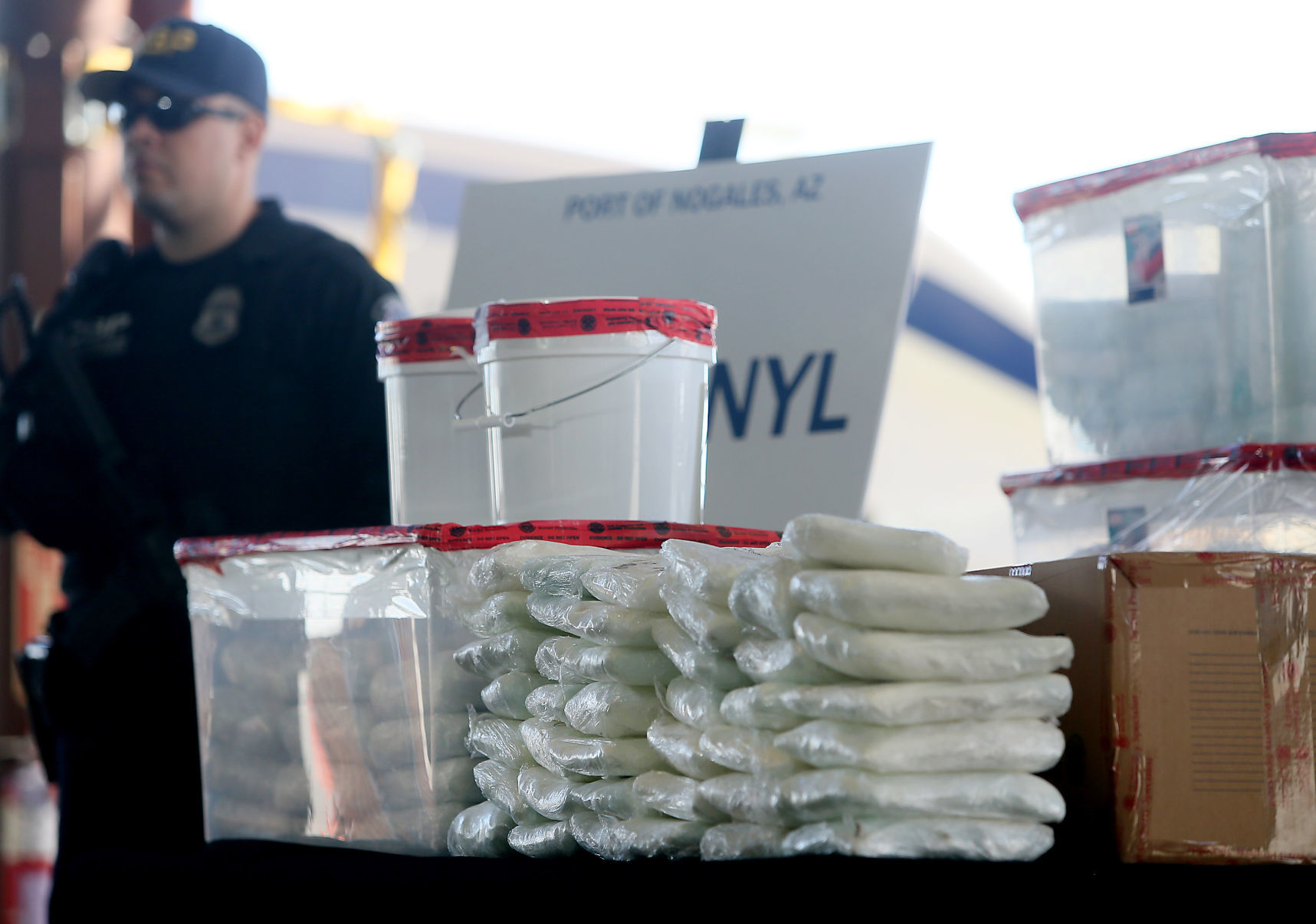 In a record seizure for Customs and Border Protection, officers confiscated 254 pounds of fentanyl — enough for millions of potentially lethal doses — hidden in a cargo of cucumbers at a Nogales port of entry.
It was the largest single seizure of the potent opioid in CBP history.
Juan Antonio Torres-Barraza, a 26-year-old Mexican truck driver, was caught Saturday with more than 650 pounds of methamphetamine and fentanyl worth $4.6 million, officials said Thursday during a news conference at the Mariposa Port of Entry. He is in federal custody facing two counts of possession with intent to distribute.
According to court documents, Torres-Barraza was driving a 1999 Volvo through the Mariposa Port of Entry when he was referred to a secondary inspection. During a scan, agents observed anomalies in the trailer's floor, and a CBP canine team alerted officers to what turned out to be 416 packages, 94 of them with fentanyl and the rest with methamphetamine.
The fentanyl, worth about $3.5 million, was mainly in powder form, but there were also pills.
The meth seizure was the third-largest discovered at Arizona ports of entry and consisted of 322 packages weighing about 395 pounds and worth $1.18 million.
The strongest opioid available in medical treatment, pharmaceutical fentanyl is used to treat severe pain and is usually administered through a patch. The euphoria-inducing drug is up to 50 times stronger than heroin and up to 100 times more potent than morphine.