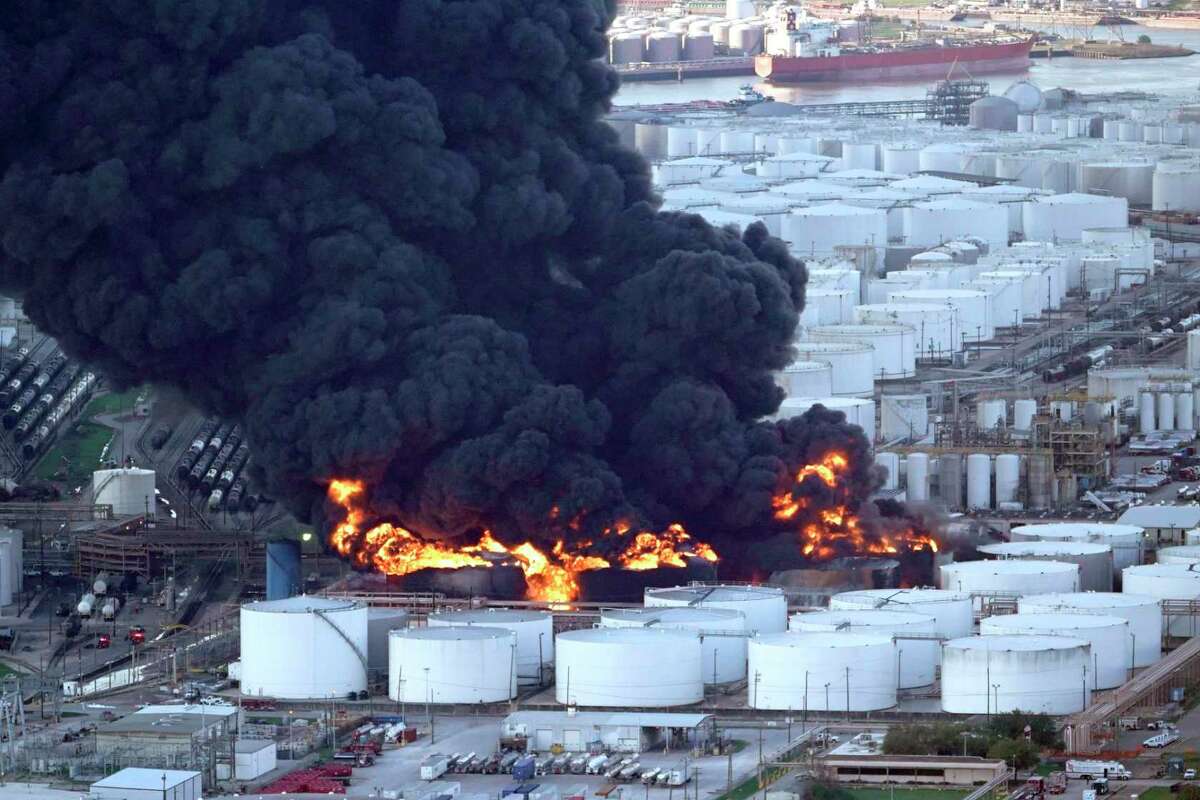 Thousands of gallons of a highly flammable hazardous chemical spilled for nearly 30 minutes before catching fire at the Intercontinental Terminals Co. tank farm in Deer Park, but the facility did not have a remote emergency shutoff valve nor an alarm to alert workers, according to the U.S. Chemical Safety Board.
Released Wednesday, the federal agency's preliminary report is the first to provide a glimpse of what happened inside the chemical storage facility since a March 17 blaze sent a plume of black smoke into the skies that could be seen from 30 miles away, forced a three-day shutdown of the Houston Ship Channel and created 20 million gallons of waste.
While the exact cause of the ITC fire remains unknown, Chemical Safety Board investigators say there likely was a mechanical problem in a pump circulation system that transferred butane to a tank containing naphtha, a flammable liquid typically used as a feedstock for the production of gasoline.
The CSB is an independent federal agency charged with investigating industrial chemical accidents.
An ITC spokesperson on Wednesday said company officials have been cooperating with "CSB and other federal, state and local regulatory authorities in their respective investigation," and in identifying "potential causes and take appropriate steps to ensure safe operation."
The ITC fire was one of three chemical fires in as many weeks in the Houston area. Multiple government agencies from all three levels of government are investigating the incident, which did not result in any deaths or injuries. The state and Harris County are suing ITC for violating the Texas Clean Air Act and the Texas Solid Waste Disposal Act, among other regulations. The Harris County District Attorney's office also hit the company with five misdemeanor counts of water pollution.
As details of the incident come out through initial investigative reports and citations, at least one area expert said an accident at the tank storage facility was all but inevitable.
"ITC failed to adhere to minimum safety standards," said Mike Saywer, an area industrial process safety expert with Apex Safety Consultants, LLC. "You cannot continue to operate in that negligent manner without an incident occurring. It's just a matter of time."