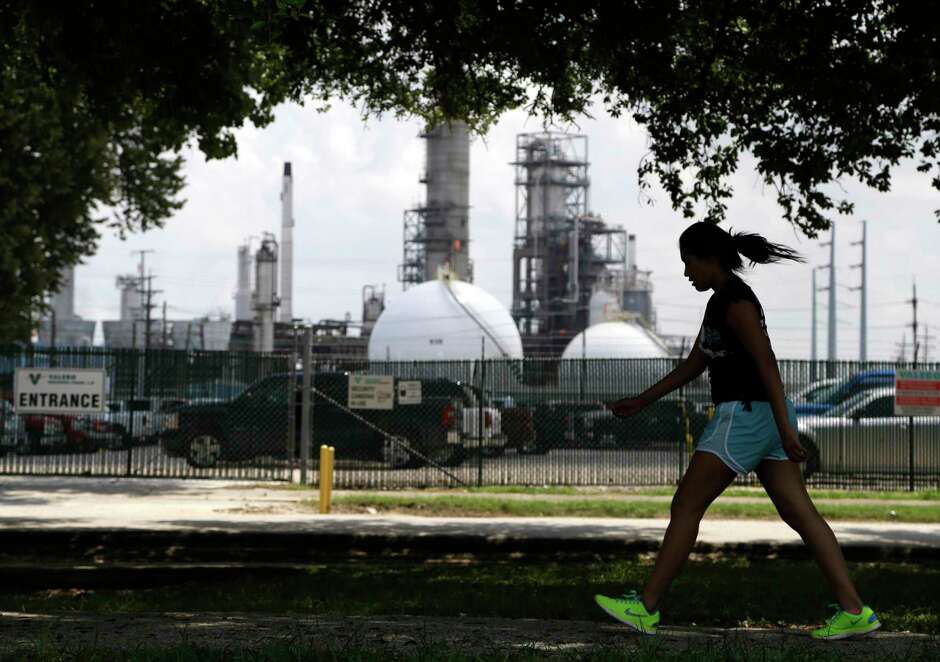 Residents from an east Houston neighborhood started calling the city's 311 help line after Hurricane Harvey hit two years ago. There was a strong gasoline odor in Manchester, they said, but the city didn't know what it was.
After establishing monitoring with the help of a local environmental group, city officials discovered levels of the cancer-causing chemical benzene were 324 parts per billion — nearly twice the level at which the state considers short-term exposure to be a potential health risk.
"We sensed (Harvey) wasn't a one-off and that we need to be prepared and sadly we were right," said Loren Raun, chief environmental science officer for the Houston Health Department. "Harvey was the beginning of a benzene episode."
So far this year, there have been at least four major chemical fires and a barge collision in the Houston area, which Raun says have only reinforced the need to be more diligent. "We have to be especially prepared to act," she said.