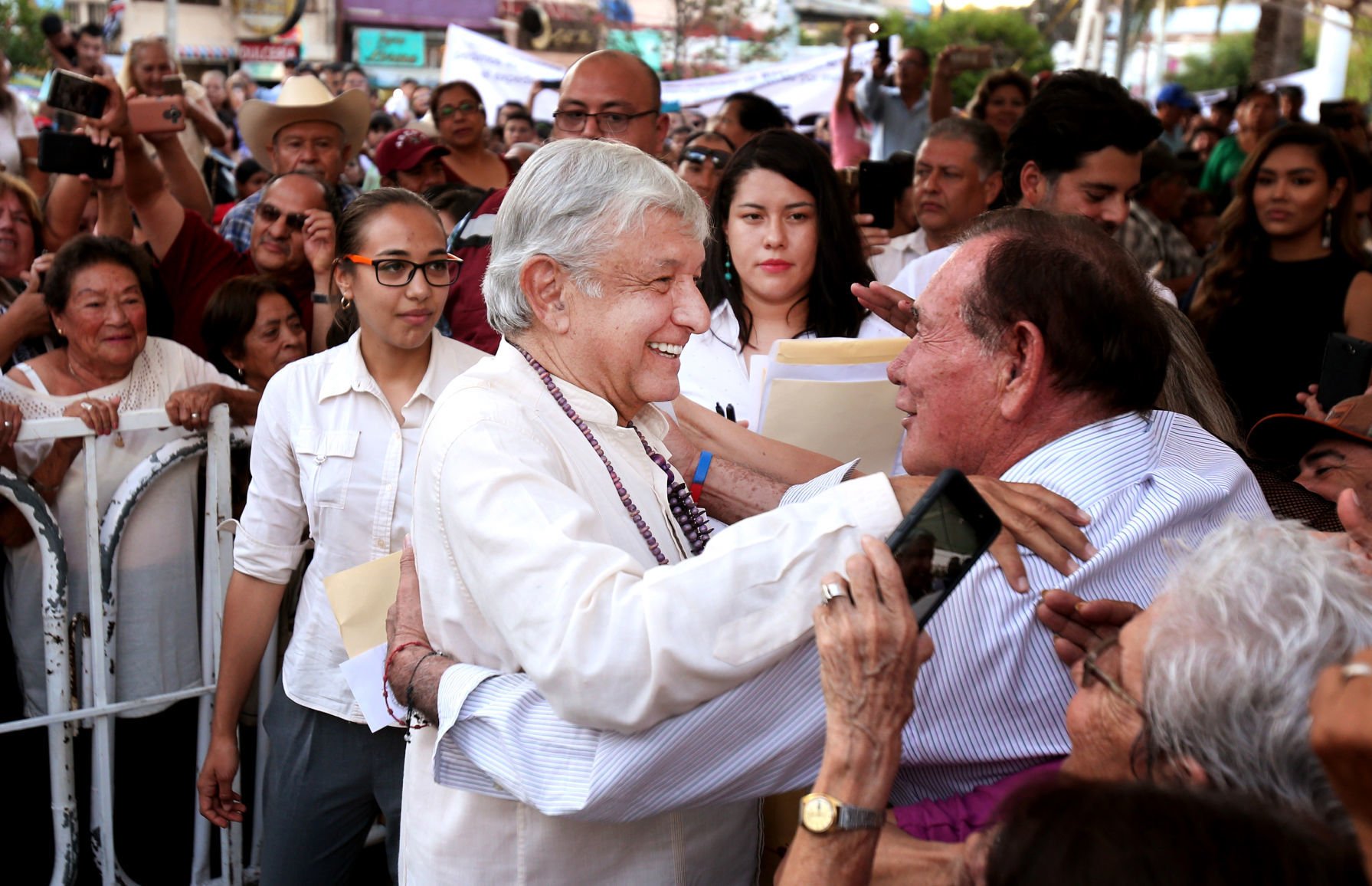 NOGALES, Sonora — At a rally Friday night, Mexico's President-elect Andrés Manuel López Obrador promised to cut taxes and double the minimum wage in the border region to make it more competitive.
That is part of a wider plan to improve conditions in Mexico enough so people don't have the need to migrate, he said.
"It's part of a strategy, not an isolated plan," to create a curtain across the country that retains Mexicans in Mexico, López Obrador said. "So that the Mexican can work and be happy where he was born, where his family is, where his culture is."
He told a cheering crowd of about 2,000 people congregated in a plaza near the international line that he would halve the national 16 percent value-added tax and have price parity between Mexican and U.S. border communities when it comes to the cost of gas, diesel and electricity.
The left-wing leader, who won the presidential election in July by landslide, came to Nogales for the first time as president-elect as part of a tour through the country to thank his supporters. He visited San Luis Rio Colorado earlier Friday and was scheduled to meet with Sonora's governor, Claudia Pavlovich, in Hermosillo before a visit to the port city of Guaymas and to Ciudad Obregón. He said he will visit Nogales every six months.