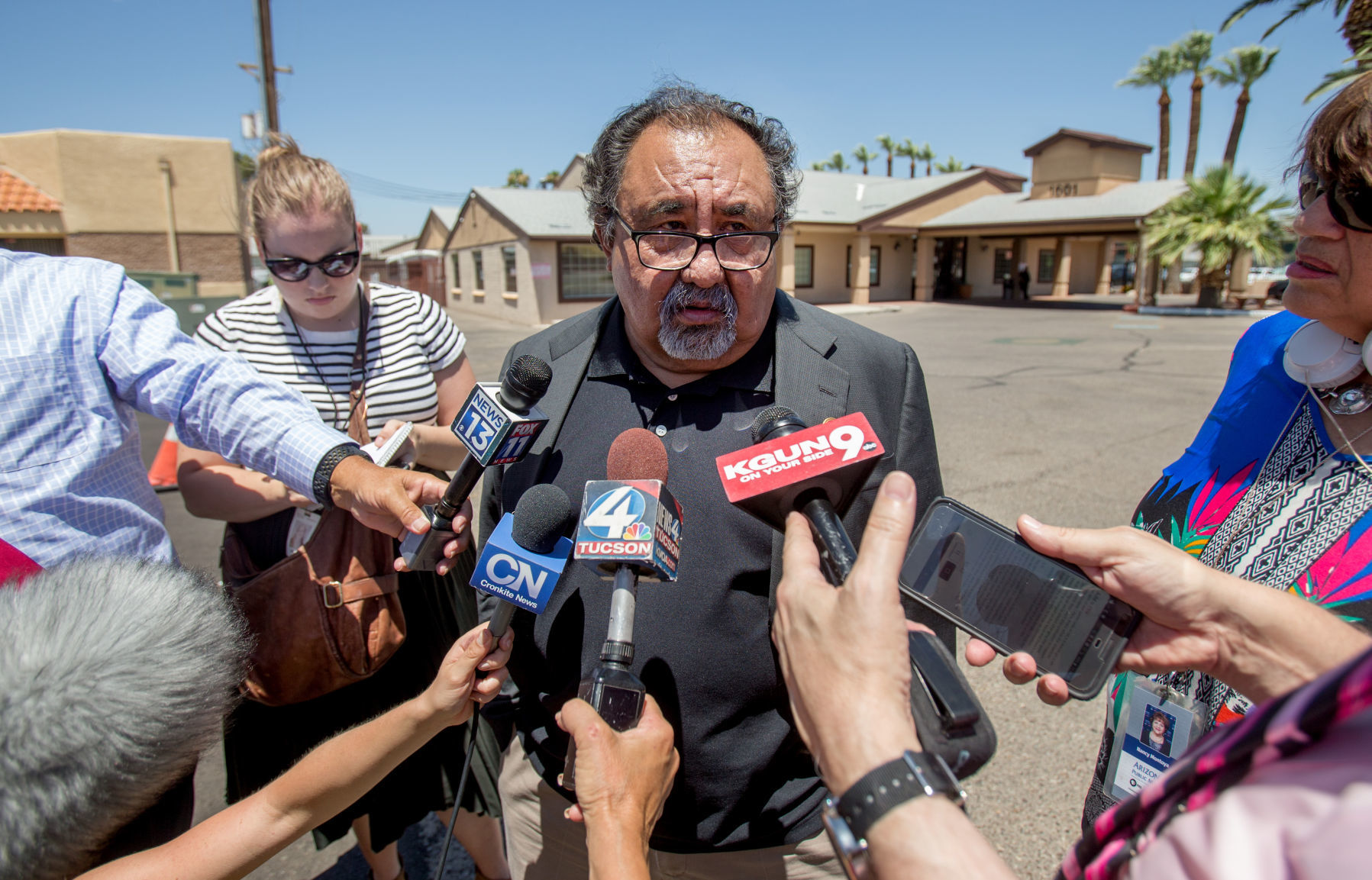 Nearly 80 immigrant children separated from their parents at the border are housed at a shelter north of downtown Tucson, U.S. Rep. Raúl Grijalva told reporters Friday after he toured the facility.
Since the Trump administration implemented a "zero tolerance" policy for border enforcement, there have been 3,000 children reclassified as unaccompanied minors across the U.S.-Mexico border, including about 100 under the age of 5, after their parents were referred for prosecution for crossing the border illegally.
But government officials have refused to provide local numbers.
Casa Estrella del Norte, the shelter visited by Grijalva, is one of about three in the Tucson area. There are at least nine others in the greater Phoenix area, according to a map put together by ProPublica.
"It's clean, but it's still a place where kids can't leave," Grijalva said after the more than hourlong tour. "At the end of the day it is still disheartening to see kids in legal limbo trying to figure out what's going to be their status in the future."
There are about 300 minors currently housed at the shelter — about 60 girls and the rest boys — which is operating at capacity.
Grijalva said the focus at the moment is to expedite the reunifications of those separated from their parents, which is taking about 45 days.
"It's going to be difficult," said Grijalva, a Tucson Democrat. "The staff was very honest — the reunification is not going to be an easy task."