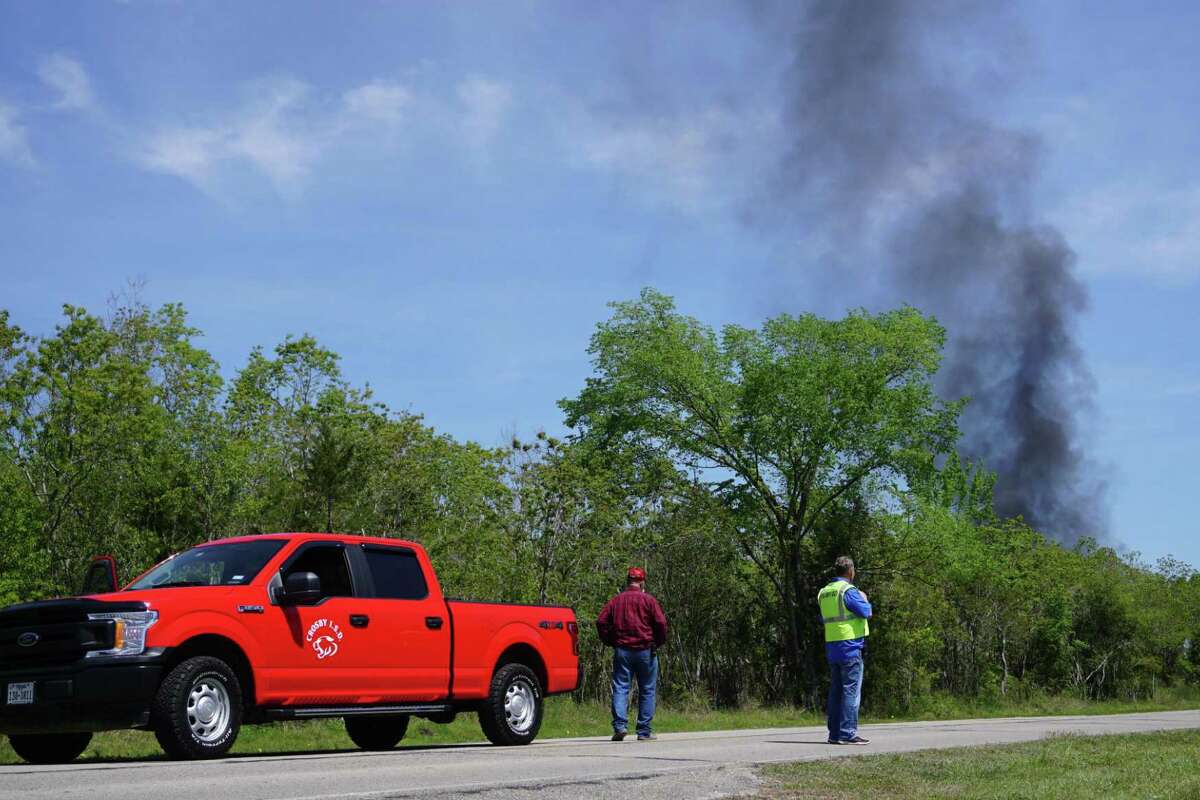 The company that owns a Crosby chemical plant where one worker was killed and two others critically injured during an April explosion and fire was hit this week with nearly $80,000 in fines for an alleged pattern of past violations of environmental laws at the facility.
State environmental regulators on Wednesday approved the fine for KMCO for a string of violations going back to 2012. They cited the Crosby plant for failing to follow the Clean Air Act's permitting and reporting procedures over five years, including problems with unpermitted flares, exceeding emissions and failing to conduct regular inspections, state documents show.
The fines don't cover the April 2 incident, when a transfer line carrying isobutylene, a flammable gas, ignited, killing James Earl "Bubba" Mangum. While investigations into the incident are ongoing, KMCO said in May that a burst pipe was at fault.
The Crosby plant produces coolant and brake fluid for the automotive industry and chemicals for the oil field industry.
While this is the largest amount that KMCO has been fined for air-pollution violations in the past decade, it is not a significant penalty, said Gabriel Clark-Leach, senior attorney with the Environmental Integrity Project in Texas.