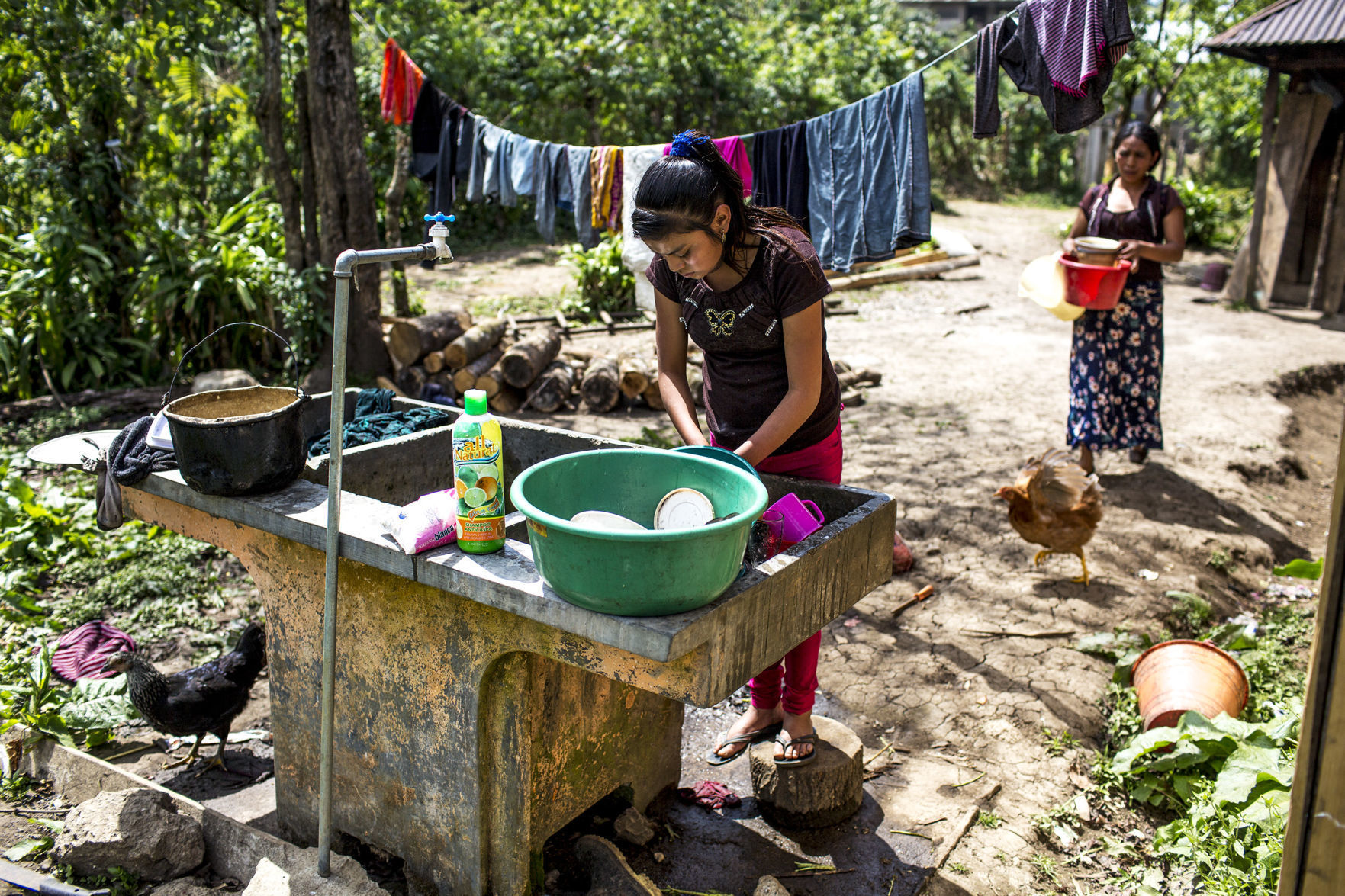 HUHUETENANGO, Guatemala — Amidst the chaos of third-graders getting ready for recess, a small empty desk stands out. The child who used to sit there is gone, having left for the United States with his father.
In another classroom, four girls work together to fix their costume for the school's carnival. The rest of their ninth-grade class has dropped out — some to go to the U.S., others because their families couldn't afford school any longer.
In a neighboring town, a teacher gardens to empower young women after the village's only secondary program closed due to a lack of students.
Since October 2016, more than 720,000 unaccompanied minors and parents traveling with children have turned themselves in to Border Patrol agents along the U.S.-Mexico line. An additional 110,000 have gone to ports of entry to seek refuge. About 40% are from Guatemala, the largest single group.
It's not clear how many will end up seeking asylum, but in fiscal 2018 nearly 20% of migrants from all countries claimed to a border officer they feared returning to their home country.
For families in Bulej and Yalambojoch — indigenous towns near Guatemala's border with Mexico — leaving for the United States is seen as a last choice, propelled by a cycle of debt that only fuels more migration. And while it's too soon to predict the long-term impact of family migration, some of these villages are losing their future as the younger generation heads north.
Many of those who stay behind face a heavier workload — they need to care for younger siblings and tend house while their mothers work in the fields or fetch wood, tasks that typically belonged to their husbands.
Every week, residents estimate, at least 10 parents, each with a child or two, leave the small villages.
President Trump has called the current numbers a crisis and a national emergency. He has threatened to shut down the U.S.-Mexico border and shifted hundreds of customs officers from the legal ports of entry where migrants present themselves to helping Border Patrol agents process families crossing illegally.
But the numbers keep rising. In March alone, agents made a total of 92,600 apprehensions — the highest in a decade. Nearly 63,000 were family groups and unaccompanied minors.
In Yalambojoch, not even the death of 8-year-old Felipe Gomez Alonzo, who died in Border Patrol custody on Christmas Eve, deters others from following. His uncle and cousin left a week after Felipe's funeral. It was his fate, the townspeople reason. It won't happen to them.
In the end, the stories of those who make it and the need to leave are more powerful. As some in the villages say, children have become their passports to the American Dream.