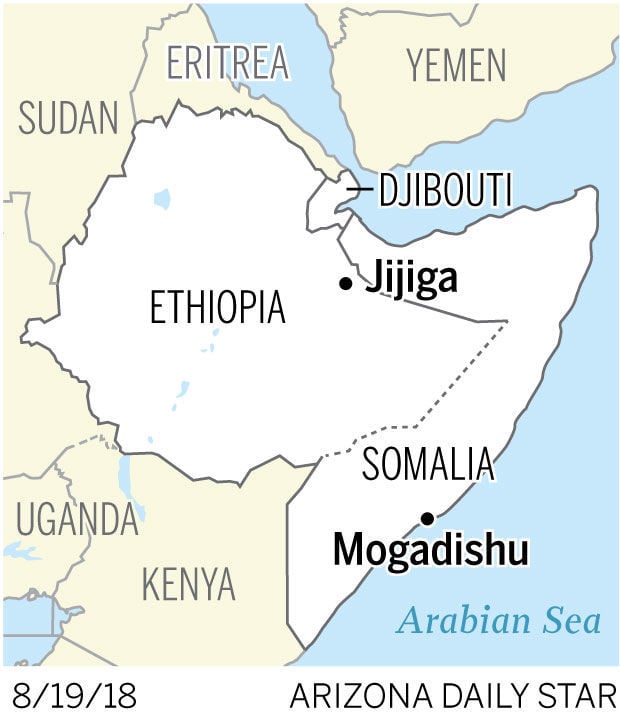 Whether Mohamed Abdirahman Osman is a refugee who lied about terrorist links to get immigration benefits or if he's been wrongly targeted by a flawed government investigation that matches the Trump administration's rejection of certain refugees is being played out in a Tucson courtroom.
Hearings here last week illustrated the difficulty in finding facts in the case, including whether Mohamed Abdirahman Osman is even his real name.
Osman, 28, is charged with eight counts of making false statements when he applied for refugee status and legal permanent residency. For the sake of consistency, the Star is using the name listed on court documents.
The government alleges Osman lied about his ties to the terrorist group al-Shabab, his name, his nationality, his father's name, a brother whom the government identifies as an al-Shabab associate, and that he presented a fraudulent Somali passport to obtain immigration benefits.
Osman remains detained pending trial after a magistrate judge ruled last week that although the government did not "prove by clear and convincing evidence" that he is a danger to the community, it showed he's a flight risk.
"Given the nature and seriousness of the offense charged, the weight of the evidence against the defendant and the defendant's family and community ties, the court finds that no combination of conditions exist that would reasonable assure defendant's appearance at future court proceedings," Magistrate Judge Jacqueline Rateau said.
During the hearing, Osman's defense attorney, Jonathan Young, told the court that he will prove his client's real name is Mustaf Adan Arale — the name the lawyer used throughout the hearing to refer to his client — that he was born in Somalia, not Ethiopia as the government claims, and that he was never an active member of al-Shabab.
The deadline for a plea in the case is Aug. 31 and the trial is set for Sept. 18.