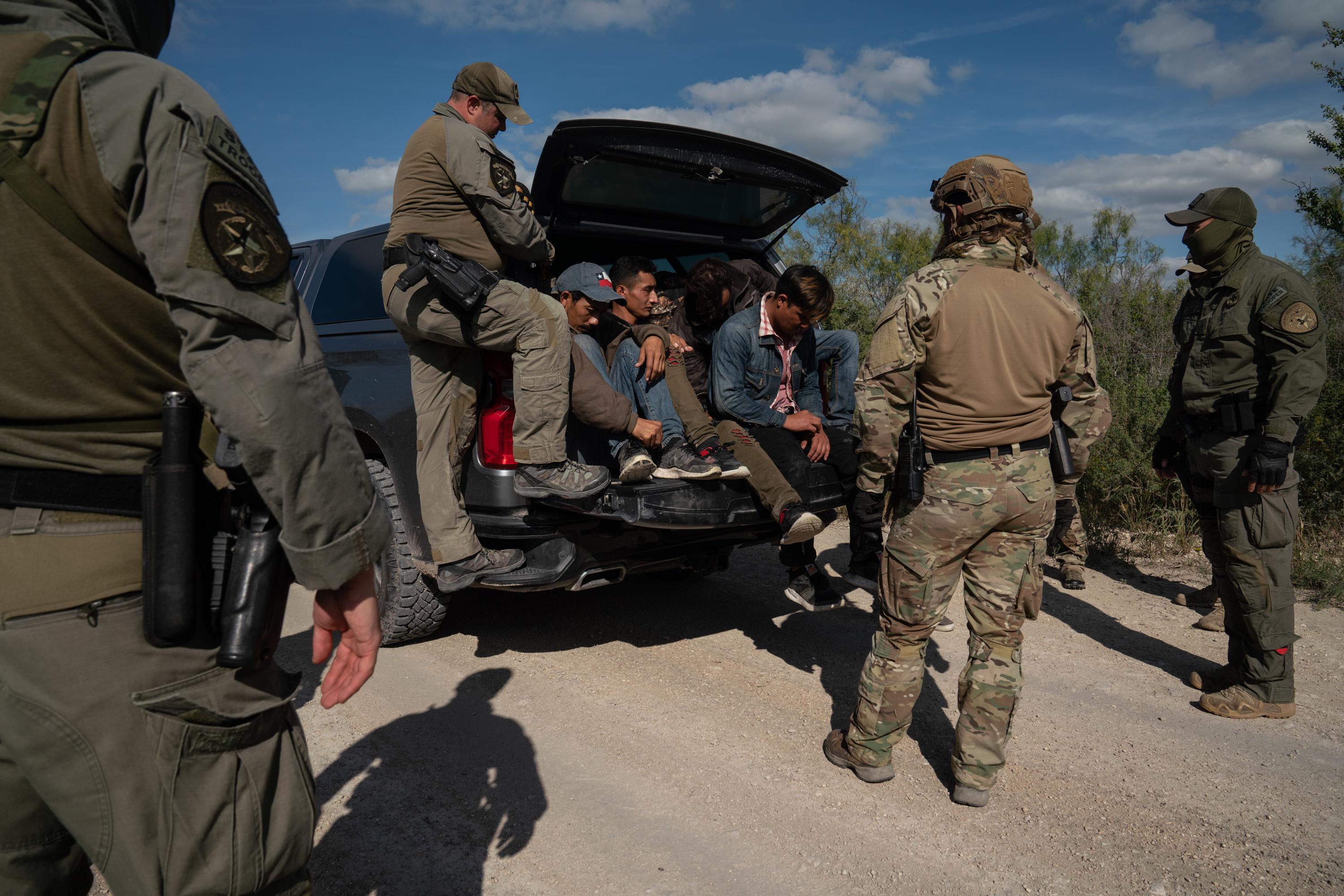 The Department of Justice is investigating alleged civil rights violations under Operation Lone Star, a multibillion-dollar border initiative announced last year by Texas Gov. Greg Abbott, according to state records obtained by ProPublica and The Texas Tribune.
The Legislature last year directed more than $3 billion to border measures over the next two years, a bulk of which has gone to Operation Lone Star. Under the initiative, which Abbott said he launched to combat human and drug smuggling, the state has deployed more than 10,000 National Guard members and Department of Public Safety troopers to the border with Mexico and built some fencing. Thousands of immigrant men seeking to enter the country have been arrested for trespassing onto private property, and some have been kept in jail for weeks without charges being filed.
Since the operation's launch, a number of news organizations, including ProPublica and the Tribune, have outlined a series of problems with state leaders' claims of success, the treatment of National Guard members and alleged civil rights violations.
An investigation by the Tribune, ProPublica and The Marshall Project found that in touting the operation's accomplishments, state officials included arrests with no connection to the border and statewide drug seizures. The news organizations also revealed that trespassing cases represented the largest share of the operation's arrests. DPS stopped counting some charges, including cockfighting, sexual assault and stalking, after the publications began asking questions about their connections to border security.