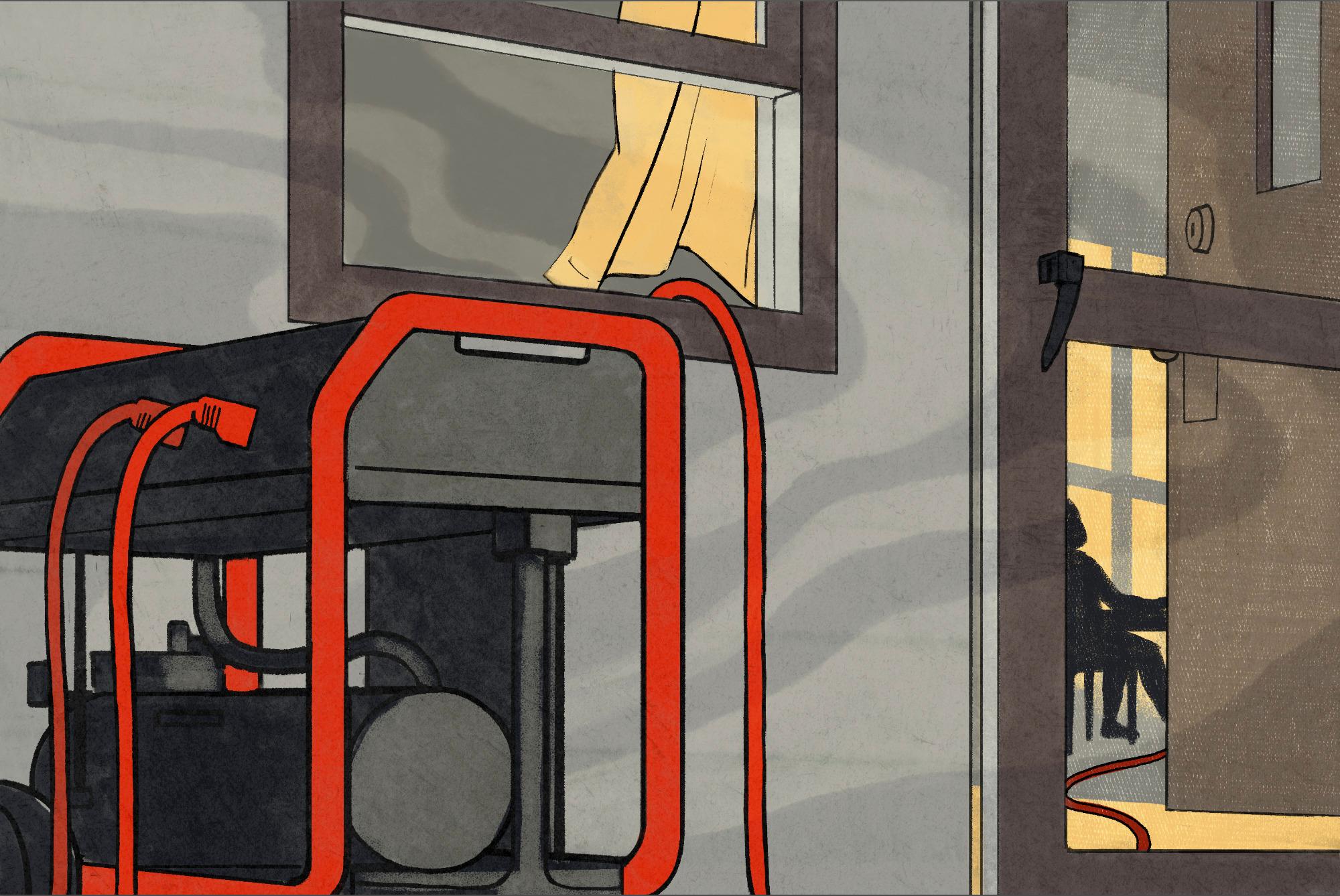 Three days after Hurricane Ida slammed ashore on Aug. 29, leveling homes and knocking out power along the Louisiana coast, Craig Curley Sr. maneuvered through a packed crowd at Home Depot to reach the aisle with portable generators.
Curley, 50, snagged one of the last units in stock, a 6,250-watt Briggs & Stratton, and drove it to the home of his ex-wife, Demetrice Johnson, in Jefferson Parish.
He tried one last time to convince Johnson, 54, to take their children to stay with relatives in Houston as officials warned it might take weeks to restore power across the region. But she was adamant: With a generator to power her appliances, she felt safe staying.
That evening, Curley helped set up the machine in Johnson's tiny backyard. He fired up the engine and hung around long enough to make sure the air conditioner was blowing cold. He showed his teenage son how to restart it, then headed home.
"If I'd known what I know now," Curley said, "I never would have bought that damn thing."
By the next morning, his ex-wife and their children, 17-year-old Craig Curley Jr. and 23-year-old Dasjonay Curley, were dead, poisoned by carbon monoxide that, according to fire officials, probably flowed from the generator's exhaust and into the home through the back door.
Portable generators can save lives after major storms by powering medical equipment, heaters and refrigerators when the grid collapses. But desperate residents who rely on the machines to keep their families safe sometimes end up poisoning them instead.
The devices can emit as much carbon monoxide as 450 cars, according to federal figures. They kill an average of 70 people in the U.S. each year and injure thousands more, making them one of the most dangerous consumer products on the market.