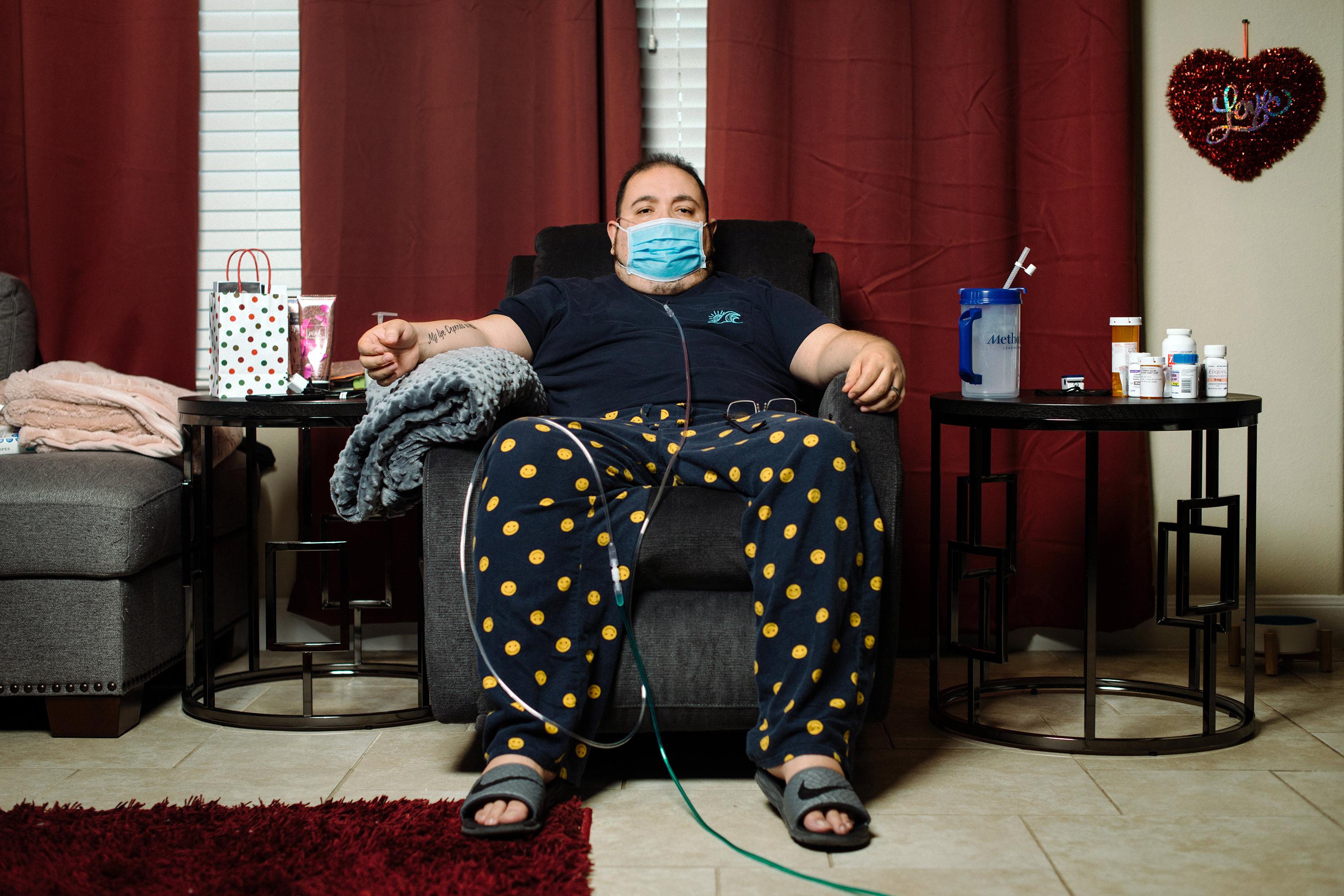 HOUSTON — Mauricio Marin felt his heart tighten when the power flicked off at his Richmond, Texas, home on the evening of Feb. 14, shutting down his plug-in breathing machine. Gasping, he rushed to connect himself to one of the portable oxygen tanks his doctors had sent home with him weeks earlier to help his lungs recover after his three-week stay in a COVID-19 intensive care unit.
Between the two portable tanks, he calculated, he had six hours of air.
Marin, 44, and his wife had heard there might be brief, rolling power outages — 45 minutes or an hour, at most — as a massive winter storm swept across Texas last month, overwhelming the state's electric grid. After more than two hours without electricity, he started to worry.
Marin tried to slow his breathing, hoping to ration his limited oxygen supply as he lay awake all night, watching the needle on each tank's gauge slowly turn toward zero. The next morning, his wife, Daysi, made frantic calls to the power company and Marin's doctor's office, but nobody was answering in the midst of the storm.
For the next two days, Marin struggled for air and shivered under a pile of blankets. On the morning of Feb. 17, as they were still without power, his wife begged him to return to the hospital. But they feared driving on icy roads, and by then neither of them could get a consistent signal to call for help, as the widespread outages had knocked cellphone towers offline. And Marin didn't want to go. He was terrified by the prospect of another hospital stay without visitors.
Marin's skin was slowly turning purple, and he began to cry.
"Honey," he later remembered telling his wife, straining with each word, "at least I'm going to die with you and my kids and not alone at the hospital."
Marin said his life was spared when a neighbor showed up at the door with an oxygen tank a few hours later, sustaining him until the power returned. But he said his doctors fear that the weeklong ordeal inflicted additional damage on his lungs and jeopardized his already tenuous recovery.
Medical experts say Marin is part of a particularly vulnerable group who suffered significant hardships and potentially lasting harm as a result of the outages: those recovering at home from COVID-19.