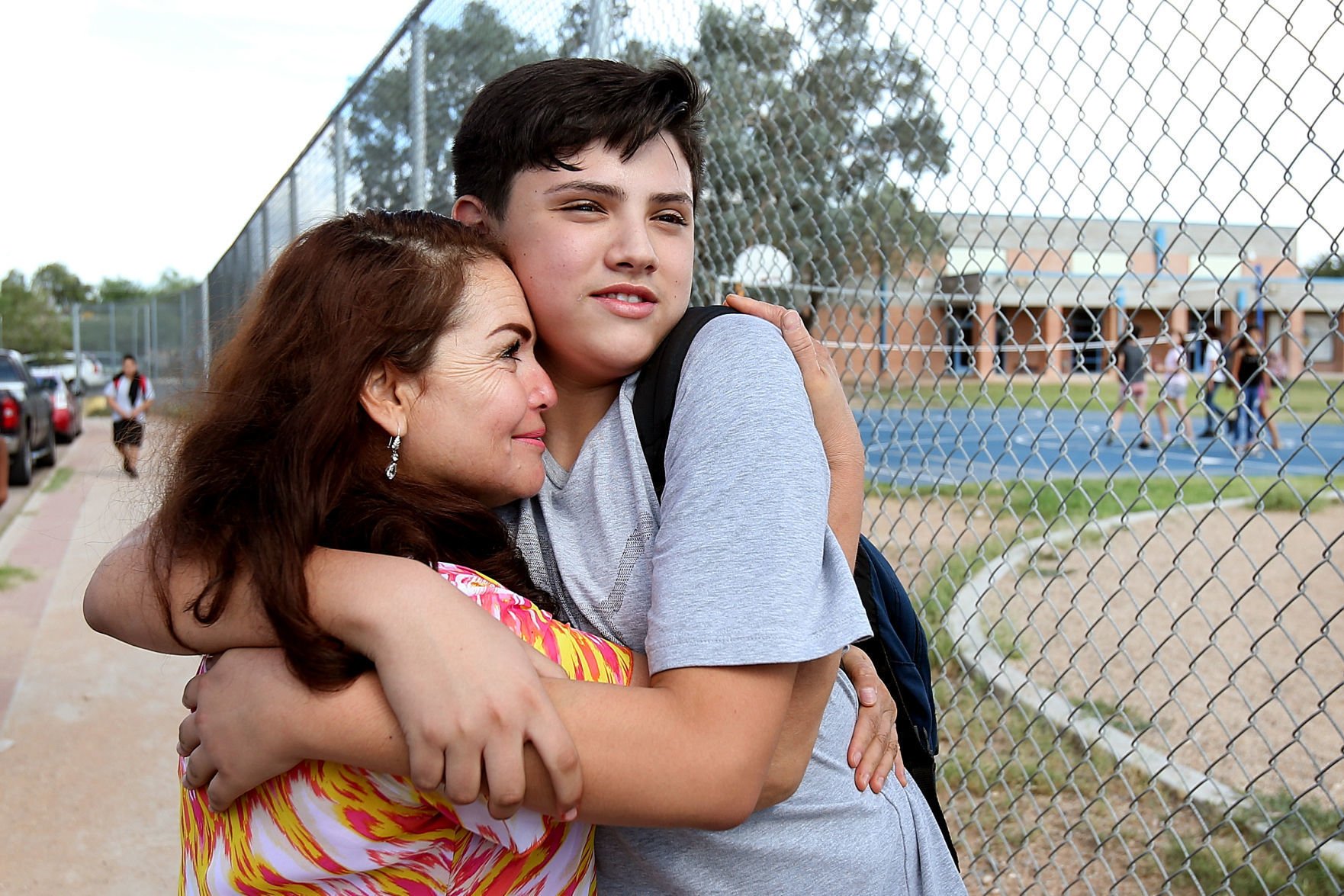 Gloria Arellano de la Rosa had told herself she wouldn't break down. If I cry, they'll cry, she thought.
And the last thing she wanted after spending the first month in nine years with her children was to make them cry.
"You know what's good and what's bad," she told three of her four kids as a customs officer and her immigration attorney looked on. "So be good."
After one last blessing, Gloria walked down the same pedestrian lane she had walked up a month earlier. She passed the street food stalls, the taxi drivers calling out for fares, and entered the busy streets of Nogales, Sonora.
She thought of her family and the time they spent together and the bittersweet reason that let that happen: The U.S. government let her  enter the country for 30 days after her elderly husband was told he had only a few weeks to live.
More than 4.5 million American children have at least one undocumented parent. Although there is no way to track how many have been separated because of deportation or bans, in places like Tucson's south side, where the de la Rosa kids grew up, these stories are common.
They illustrate the complexities of an immigration system that politicians on both sides say is broken, and the consequences of a 1996 law that compounded mistakes made by Gloria and her husband, including filing the wrong paperwork and leaving the country.
Before then, she likely would have paid a fine for living in this country illegally, then adjusted her immigration status and gone on to live with her family. Instead, Gloria and Arsenio de la Rosa had to choose between having their children grow up with a mother or giving them the chance to take advantage of the opportunities that come with living in America.
But for a moment in late August they didn't have to. They had 30 days to be a family.
Follow the story of Gloria's return as it unfolded: