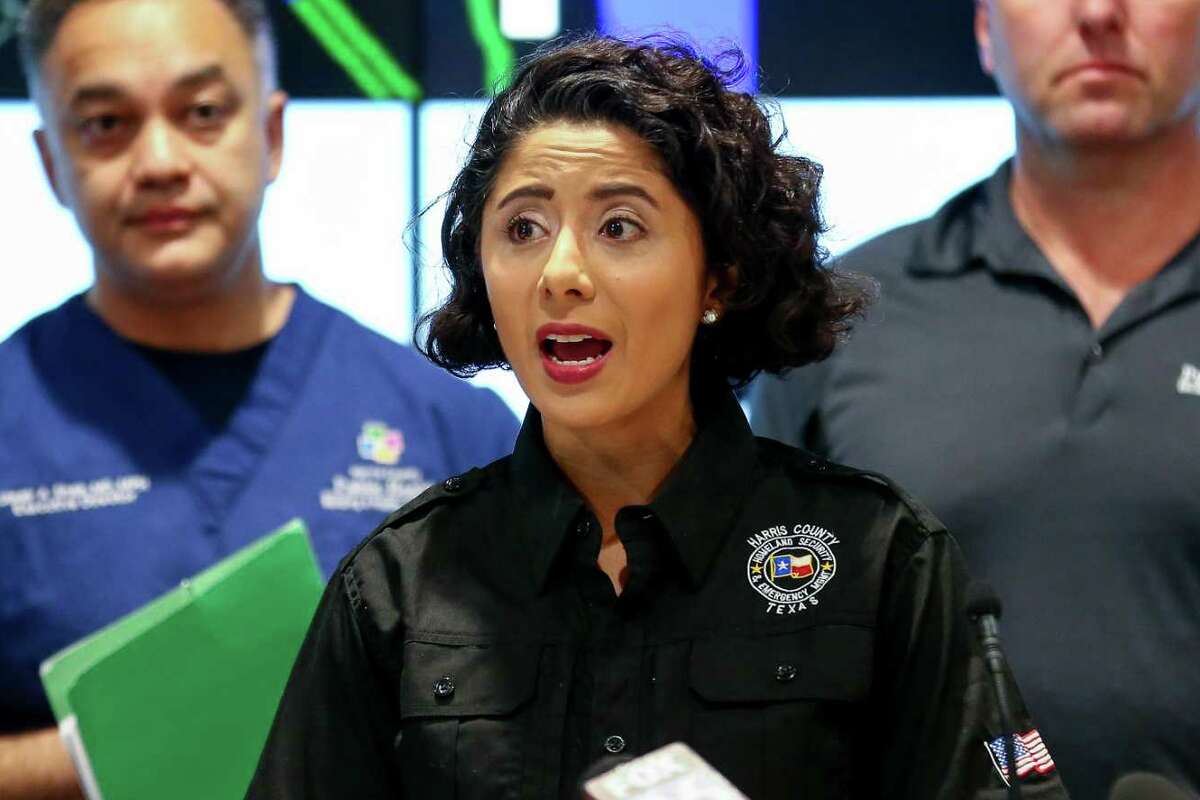 More monitoring and manpower is needed for Harris County to better respond to chemical fires like the three that struck the region earlier this year, worrying residents and shutting the Houston Ship Channel, according to a study evaluating the county's response to the fires.
The most critical response gap identified involved staffing in the Harris County Fire Marshal's Office, where another 16 hazardous materials technicians —at a cost of $1.6 million annually — are needed to bring the team up to compliance with national standards. Other recommendations include real-time monitoring of air, soil and water conditions, along with the training and resources necessary to share that information among the various departments — and the public — during a potential catastrophe.
"This is an example of us recognizing the county is not where it needs to be," Harris County Judge Lina Hidalgo said Monday, noting the need for better information sharing with the public.
Three items on Tuesday's Commissioners Court agenda refer to the report, though none involve committing funds. Hidalgo called them an early step to making some of the needed changes by directing homeland security and pollution control officials to develop a plan to implement some of the changes.
"They are tasked in 45 days to bring the shopping list," Hidalgo said Monday.
In all, the report by PENTA Consortium, a private consultant hired by the county, lists 49 recommendations for the commissioners' court to consider, broken down by issues that need immediate attention and those that should be reviewed longer term.