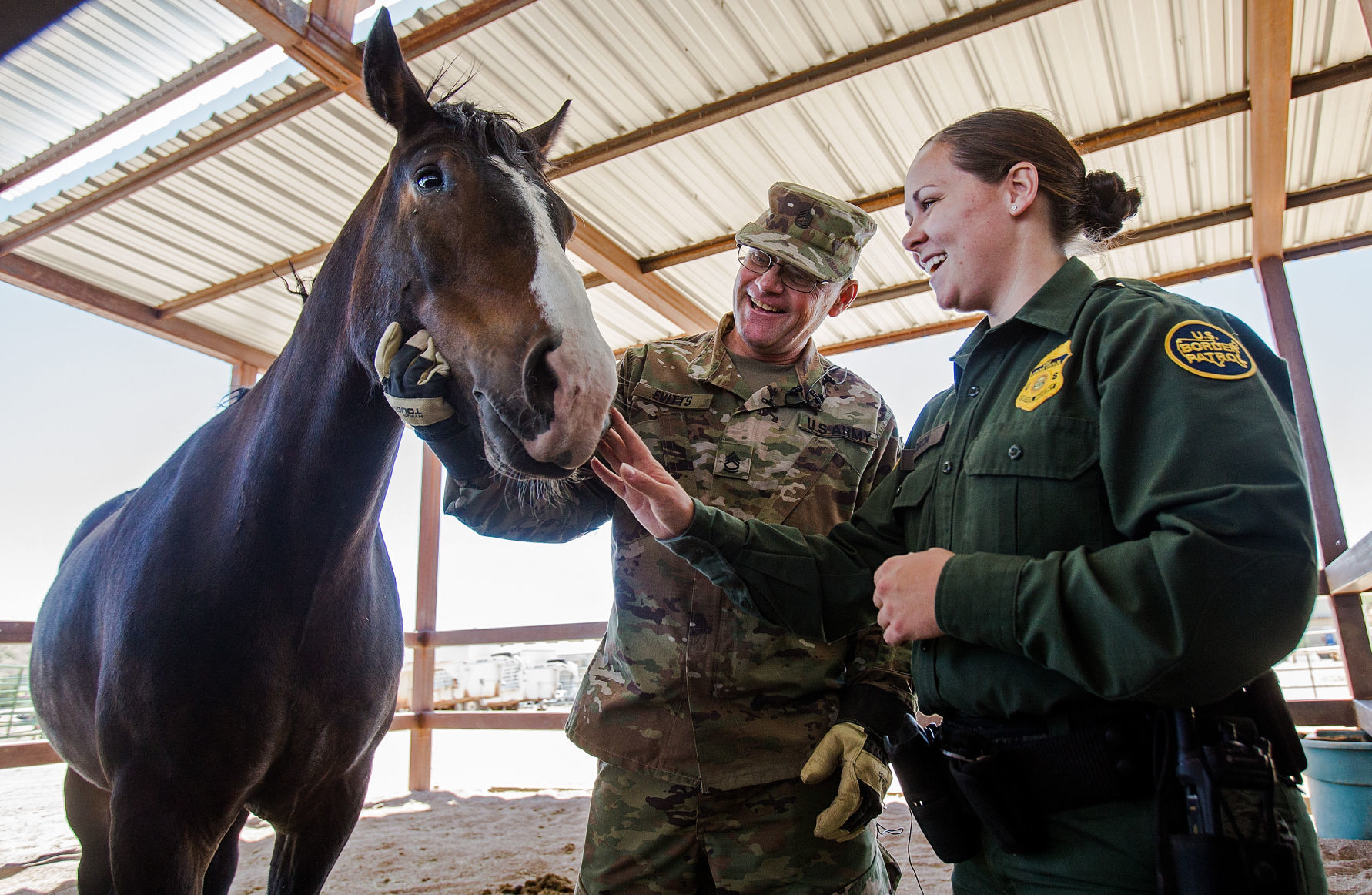 The current border mission of the Arizona National Guard is to help get more Border Patrol agents on the ground, but quantifying how many more is not that simple, officials said Wednesday.
"It depends on the task at hand. It's not a 1-for-1 (ratio) in every case," said Daniel Hernandez, a Border Patrol spokesman for the Tucson Sector, during a media tour of the various tasks the soldiers are doing in Nogales.
As of this week, there are about 240 National Guard members deployed as part of Operation Guardian Support in the Tucson Sector, with more than 30 working out of the Nogales station. Each of the nine Border Patrol stations in the sector have some guard members serving in a support role, Border Patrol and National Guard officials said.
Last month, Gov. Doug Ducey announced the deployment of the National Guard at President Trump's request. As of today, the Guard is authorized to deploy about 600 members through the end of the fiscal year on Sept. 30, said Capt. Aaron Thacker, a spokesman for the Arizona National Guard.
For instance, Thomas Evitts, a sergeant first class, is now tasked with caring for the horses in Nogales, relieving two Border Patrol agents who can now go out on patrol.
Evitts grew up around horses in Gilbert and now cleans the stables, makes sure the horses have food and water and that those like Cobalt, who is recovering from a torn ligament, have adequate care.
"I've always liked horses. My son has horses," he told reporters. "I like animals."
While he didn't imagine he was volunteering to care for horses, he said he is used to performing a variety of tasks for the National Guard, which he joined in 2001.