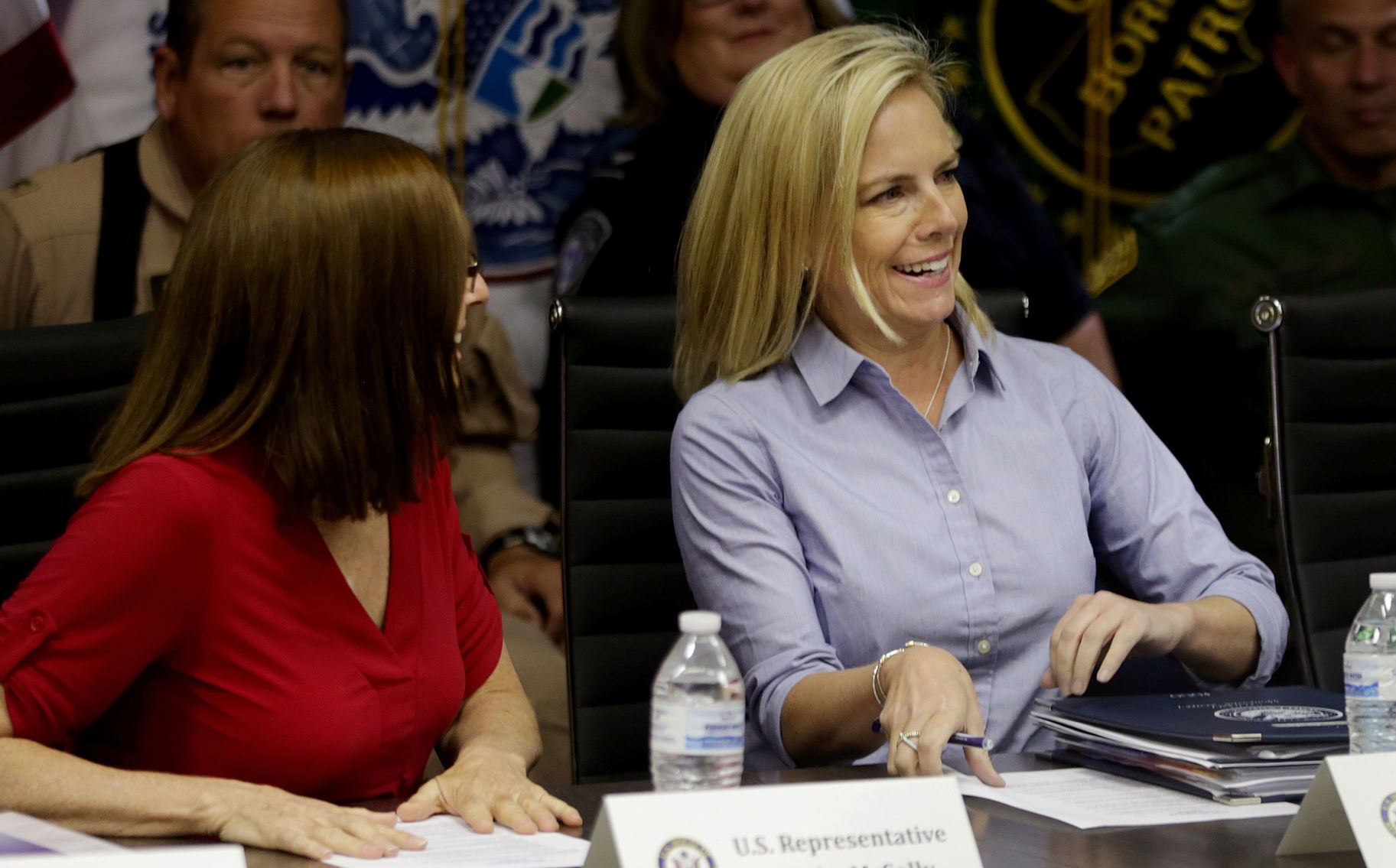 NOGALES — The border is in crisis and being exploited by smugglers, but the administration is taking steps to put an end to the lawlessness, Department of Homeland Security Secretary Kirstjen Nielsen said Thursday.
People continue to cross the border illegally, she said, "because they can and because they do not face any consequences."
Nielsen visited Nogales as part of a Southern Arizona tour that included the ports of entry in Douglas and Nogales and roundtable discussions with border community business leaders, ranchers and law enforcement officials. She was hosted by Rep. Martha McSally and accompanied by Rep. David Schweikert, both Republicans from Arizona.
She also said her agency will use funding from fiscal years 2017 and 2018 to build 150 new miles of wall and refurbish other fencing that needs upgrading. Congress needs to support a wall system that will enable agents and officers to keep the community safe, she said.
"It's a very large and dangerous mission we're undertaking here to secure the border on behalf of the American people and we couldn't do it without their support," she said.