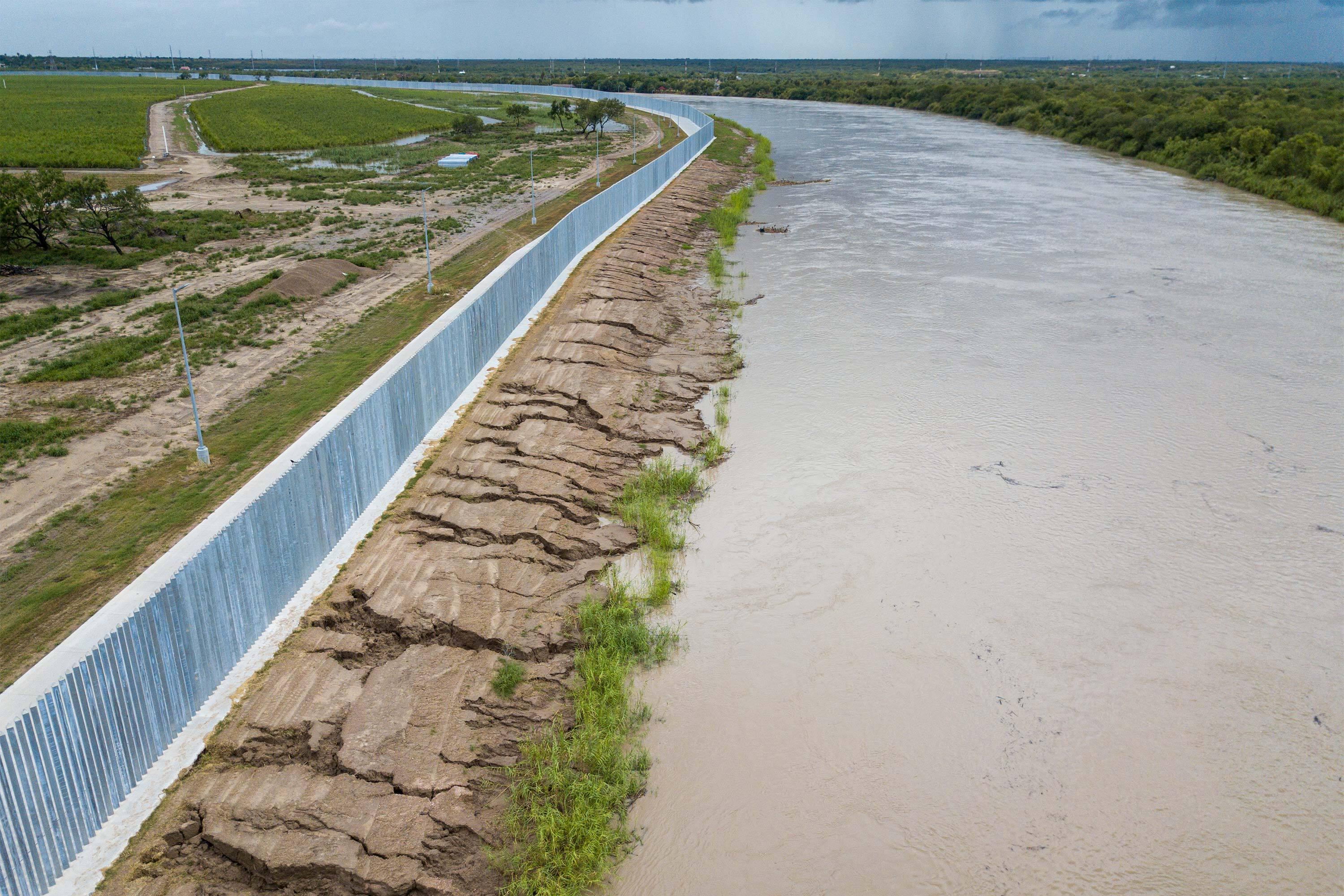 Federal prosecutors reached a settlement agreement this week with the construction company that built a troubled private border fence along the Rio Grande in South Texas.
The settlement caps off two and a half years of legal wrangling after the federal government sued Fisher Industries and its subsidiaries, alleging that the 18-foot-tall and 3-mile-long fence led to erosion so significant that it threatened to shift the border and could cause the structure to collapse into the river, impacting a major dam.
Under the agreement, the company must conduct quarterly inspections, maintain an existing gate that allows for the release of floodwaters and keep a $3 million bond, a type of insurance, for 15 years, or until the property is transferred to the government, to cover any expenses in case the structure fails.
Experts told ProPublica and The Texas Tribune that the settlement provides insufficient protection to the Rio Grande's shoreline and leaves too much discretion to the builder when it comes to maintaining and inspecting the bollard fence.
"They're putting Band-Aids on top of Band-Aids to fix the initial problem that they caused," said Adriana E. Martinez, a Southern Illinois University Edwardsville professor who studies river systems. She said the settlement does not require enough from the company to prevent additional flooding or damage from the fence.
The settlement lets Fisher Industries select the places along the fence to inspect for damage, decide what triggers some repairs and reject any proposed changes to the maintenance plan suggested by the government. It also allows the company to police itself instead of requiring a third-party inspector, said Amy Patrick, a Houston forensic structural and civil engineer and court-recognized expert on wall construction.
"It appears as though they are trusting the contractor far more than I have seen other contractors trusted," she said.